What is carbon fibre skinning?
---
Carbon fibre skinning is a process of laminating an existing part with carbon fibre fabric.  It is mainly done for cosmetic appearance but lamination will add durable finish to the original part.
It is not always worth moulding and replicating an existing part with carbon fibre. Why not give your car part a fresh look with carbon fibre skinning? You can achieve genuine carbon fibre appearance (if that is what you are after).
You may ask: Why not use carbon fibre vinyl wrap? Well, it can not even be described as fake carbon fibre because it is just not it. The wrap finish is completely different to the real carbon fibre finish.
Carbon fibre skinning can be done on a variety of components and materials for example vehicle parts (mirror covers, consoles, interior trim, skirts, bonnets etc) and can also include furniture, architectural elements and exhibition displays.
If you want to try carbon fibre skinning and this is your first time you may have a lot of questions. There are plenty of useful videos online put together by professionals and amateurs. Get in touch with us for some tips or if you have any questions. Our Carbon Fibre Skinning kit is a good start if you want to laminate a small part. Be sure to download and read our Carbon Fibre Skinning Instructions as it will give you an idea on how carbon fibre skinning is done. It's important to note that properties of epoxy resin may differ from one manufacturer to another so the pot life and waiting time between the coats may differ as well.
Interested in carbon fibre skinning services? Contact us today to get a quote.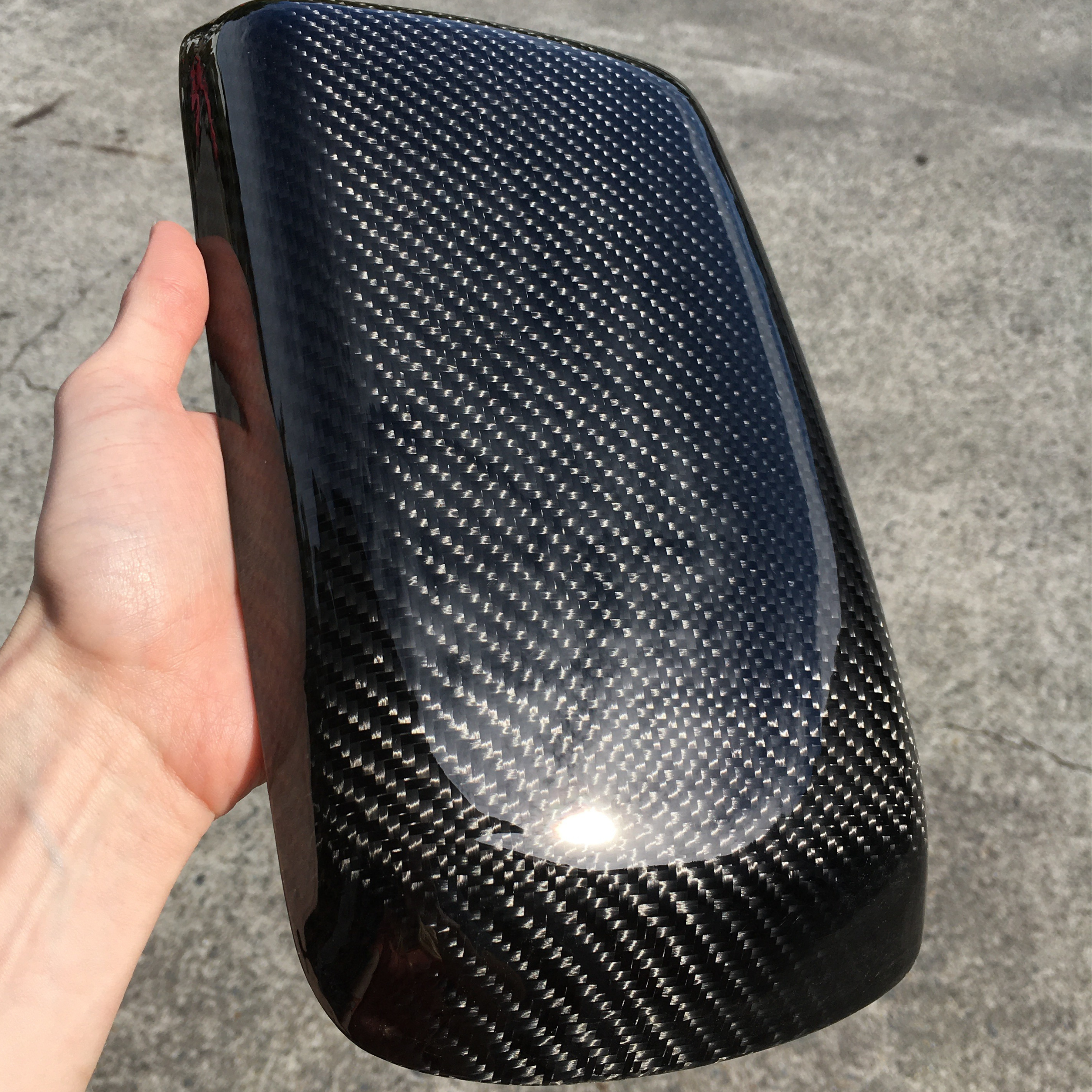 How to do Forged Carbon Fibre skinning